What Is A Porcelain Veneer?
Porcelain veneers are a type of porcelain that is bonded over the front portion of the teeth to change the shape, size, or color of teeth. 
They can also be used to correct minor crowding, spacing, or chipping. Veneers are extremely thin (0.3mm thick about the thickness of a business card) sheets of porcelain that are bonded over your tooth. Dr. Semerad and Dr. Larsen use only the most superior porcelain systems available in cosmetic dentistry. This means that their veneers are beautiful, life-like, and durable.
Dr. Semerad and Dr. Larsen are experts in the art of creating dazzling smiles. They use a fully digital process to ensure that you love your final result. They use only the most up-to-date technology and the highest quality materials and ceramists to make sure your veneers are both beautiful and long-lasting.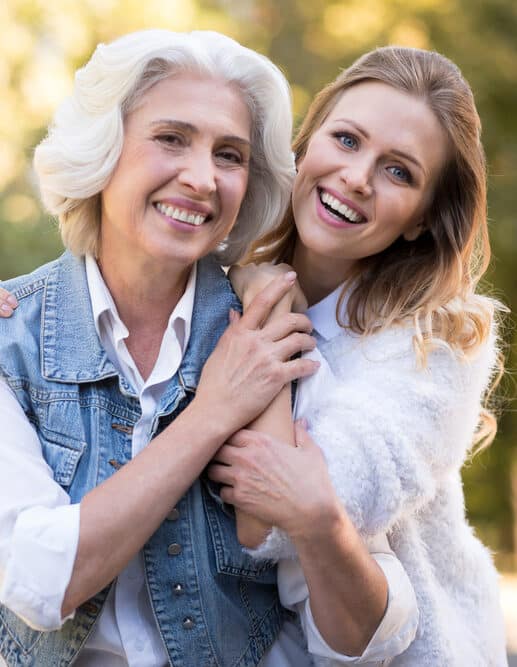 What is the Process to Get Veneers?​
Dr. Semerad and Dr. Larsen use the most advanced techniques to ensure a beautiful result you will love. First, they digitally design your veneers and simulate how they will look in your own photo. Together, you will adjust the simulated veneers in your photo until you love the look of the veneers. 
Next, they will transfer the photo design into your mouth as a temporary mock-up. This mock-up takes only minutes to try in your mouth and is entirely painless. Once you absolutely love the shape of your mocked-up veneers, your permanent veneers will be made to duplicate the veneers of your mock-up.
What is the Process to Get Veneers?
The day that you return for the seating of the veneers we will remove your temporary veneers and try in the permanent veneers.  Once you are certain you love the look of the veneers we will permanently bond them to your teeth.  Often at this time we will make molds of the final veneers so that a night guard can be made to protect your veneers while you sleep.