Have you been putting off that root canal? No need to look for any other dentist! Legacy Dental offers the latest and most advanced equipment with our skilled professionals dedicated to providing gentle care for your root canal in Omaha, Nebraska. We take extra precautions in delivering a comfortable experience, using effective technology such as digital imaging and 3D X-rays, allowing us to evaluate your teeth more efficiently. We ensure a safe endodontic treatment every time by following the highest quality standards of sterilization and disinfection protocols. We also offer sedation options ranging from laughing gas to oral sedation to fully asleep IV sedation.
With our experienced team, you can be sure that we will not only ease your pain but also make the process incredibly stress-free. Please take advantage of our state-of-the-art facility and rest assured, knowing you're getting top-notch service.
Schedule an appointment today! Don't wait – call us now!
Each tooth has its own nerve and blood supply, entering the tooth at its roots' tip. This tissue then travels within small tunnels, or root canals, up the center of the roots to the pulp chamber in the middle of the tooth. Injury, trauma, infection or deep decay to a tooth may cause the pulp to become infected, and eventually, the pulp may die. Dead or dying tissue inside the tooth causes swelling and pressure within the tooth and in the tissues surrounding the tooth. This dead or dying tissue is also an excellent breeding ground for bacteria, which can then cause infection and dental abscesses. Symptoms of a dead or dying tooth include pain when biting, pain to temperature extremes, and swelling.
What is Root Canal Therapy?
Root canal therapy is a procedure to remove damaged or dead pulp tissue from the tooth. We clean the root canals, reshape them using a series of files (like tiny pipe cleaners that fit inside the root canals), and disinfect them with various antimicrobial rinses. We then seal off the disinfected root canals with a rubber-like material called gutta-percha. 
This process may take more than one appointment, depending on the level of infection and difficulty navigating the root canals. At each appointment, your comfort is important to us. If you are anxious for your visit, Dr. Semerad and Dr. Larsen have additional certification so that they can administer sedation to maximize your comfort.
After we complete the root canal, we can place a crown or onlay over the tooth using same-day technology. This means no more temporary crowns! The crown or onlay helps reinforce the tooth and prevent fractures.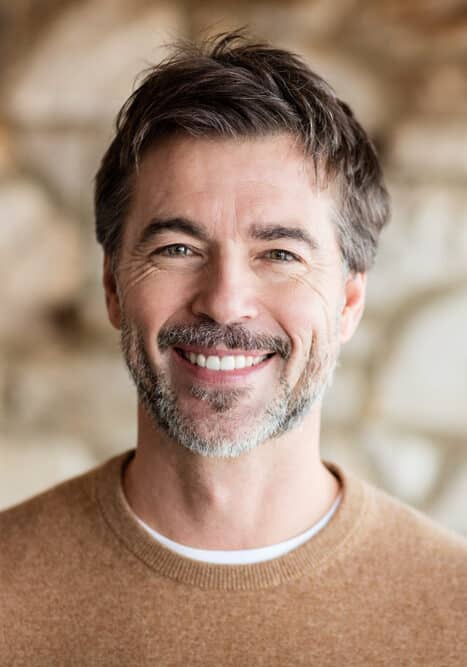 What Is the Cost?
Schedule a consultation with our team to understand what it entails and how much you can expect to pay. This consultation can provide insight into the complexity of the root canal, which can determine the overall cost. Factors such as your treatment's complexity can impact the overall price. 
What Are the Benefits?
Root canals are a standard procedure that often gets a bad reputation. However, we want to highlight the numerous benefits of this necessary dental procedure. 
First and foremost, root canals can help to save a damaged tooth from needing to be extracted. This can save patients time and money in the long run. Additionally, root canals can alleviate the pain and discomfort associated with infected or inflamed tooth pulp. This can improve overall oral health and prevent further complications down the road. 
Root Canals in Omaha, NE
At Legacy Dental, we prioritize patient comfort and ensure we do root canals with precision and care. So, if you need a root canal, know that you're in good hands with our experienced team. Let us help you maintain optimal oral health for a lifetime. 
We strive to provide comprehensive dental services to meet our patients' needs. Whether you need implant dentistry, general dentistry, or cosmetic dentistry in Omaha, Nebraska, we are here for you. Trust Legacy Dental for all your dental needs. Contact us today to get started!